8/30/2017 update
To those who designs wasn't the 20 that got selected by Capcom (
www.facebook.com/pg/monsterhun…
), I assume it's safe that you can show your design entries to the public now. So if you want, you can submit it to the group now to show others of what you created for the contest.
----------------------------------------------------------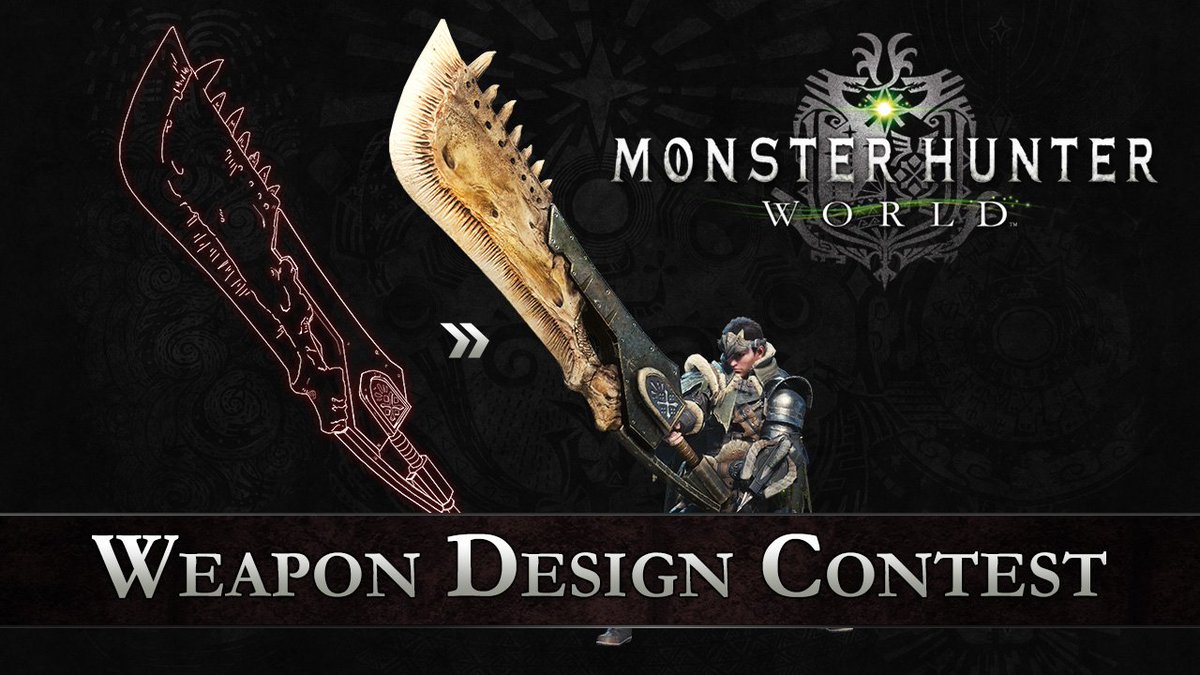 Capcom doing a contest of to design a weapon for one of the 14 weapon types for Monster Hunter: World & if the winner wins that weapon design be in the game!
Source & Rules:
twitter.com/monsterhunter/stat…
www.capcom-unity.com/monster_h…
I asked on Twitter the people who lost during the MH4U weapon design contest could they re-enter those designs for this one. (Y'know like a second chance for their designs.) Yuri replied back saying "Will double check on this one.".
Important Edit:
Forgot to add this, but in the rules it say don't share your entries public or it have been submitted in another contest, you could get disqualified!
"  ii.        has been submitted to another contest, assigned to a third-party, licensed to a third party, or released to the public (e.g. via a posting on a website);"
So don't share your entries on here, Twitter, Facebook, etc. And by another contest I think previous MH weapon design contests count towards that if so now I feel like a idiot asking that above & overlooked that part of the rules. Ugh.